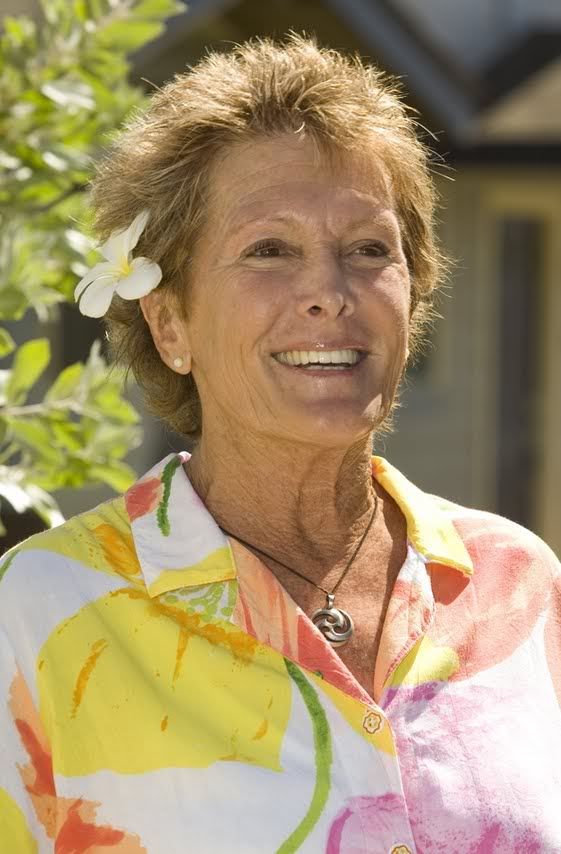 Emily T Gail Show - ESPNHawaii.com Exclusive
Email: [email protected]
Emily T Gail is a former resident of Detroit, Mich. and now resides in West Hawaii. Emily keeps herself active in many different activities, including real estate, golf, outdoor sports, and of course, her radio show! The show's focus is on local events, from fundraiser golf tournaments to marathons, gymnastics to swimming, and everything in between! Every once in a while, you will also hear Emily head back to her hometown to speak to people in the Detroit sports scene!
Log on every Saturday as a new episode will be posted, commercial free!
---

Emily's Show Sponsors and Supporters include:
Waiaha River Coffee Company
808 Computers
Aloha Visitor Guides
Waikoloa Beach Resort
Bike Works Kona & Bike Works Beach & Sport
---
>> Emily T Gail Show Online
Emily T Gail Show (May 30) - Winona Chen of Bike Works Beach and Sport talks about the training event she had at Hapuna Beach for athletes preparing for the Honu Triathlon, what she has learned about organizing events and how sharing her experience as an athlete is a chance for her to give back to the sport, and gives information on the Honu expo.
Emily T Gail Show (May 9) - Professional Golfer Sean Maekawa, the 2007 Hawai`i High School State Champion, talks about being Volunteer Assistant Golf Coach to Coach Casey Martin for the University of Oregon Ducks. Emily talks about Matt Rosato, who recently won one of the BIIF events at Waikoloa Beach Resort Kings' Course. She also shares information on the Daniel Sayre Foundation Barbecue Fundraiser at Waikiki Ranch.
Emily T Gail Show (April 4) - Dick Mudry, long time golf writer and copy writer for the Masters Annual, a publication of Augusta National, reflects on how the Masters has evolved from its early years, the absence of Arnold Palmer at the Masters, and much more. He also talks about attending MLB spring training games and the impact it has on tourism in Florida.
Emily T Gail Show (March 20) - Eric Francke, Interpretive Guide with Hawai`i Forest & Trail, Emily, and others talk about their recent experience on the Kohala Waterfall Adventure Tour. Jen Lawson of Waikoloa Dry Forest Initiative talks about their mission and how Rob Pacheco, Founder and Owner of Hawai`i Forest & Trail, has partnered and been supportive of restoration efforts of the wiliwili tree and native plants while educating the public.
Emily T Gail Show (March 10) - Winona Chen of Bike Works talks about free Triathlon Training at Hapuna Beach. Emily is also joined by Rich Bell of Bike Works, who is also the director of the HCC Century Bike Ride. Emily talks about the Brantley Center and their Golf Tournament at Waikoloa Village Golf Course, and her friends Khali Sweeney and Jessica Hauser of Detroit's Downtown Boxing Gym Youth Program meeting up with Hawaii Police Department Officer Kapelieli "KJ" Kauahiaua Jr., who is bringing back the Hi-PAL Youth Boxing Program.
Emily T Gail Show (February 24) - The Bike Works Beach and Sport Queens Marketplace team shares updates on some events coming up. Grant Miller talks about the Run For Hops to benefit PATH, The Century Ride for Hospice, and his love of off road biking. Ellie Sumic has info on Lava Kids and Waikoloa Lavaman weekend, including the Bike Works Sunset 5k Run/Walk. John Hill, Bike Works mechanic, has bike maintenance suggestions, and Carolyn Comandini talks about what's available at Bike Works.